Regular price
$45.99 USD
Sale price
$23.95 USD
Unit price
per
Sale
Sold out
No Drill, No Wiring, Easiest Way To Upgrade Your Cabinets!
Wish you could improve the look or your kitchen with minimal effort?  Looking for easy to install lights to go under your cabinets? Are you looking for a motion sensor light that turns on when it senses movement? Don't worry--you found it!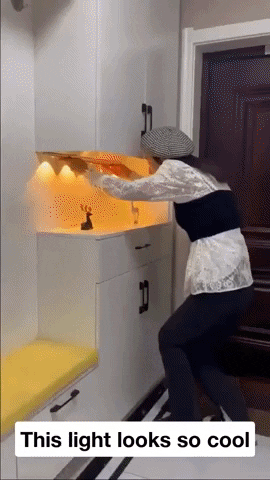 Benefits
1. Save On Energy Bill
LED lights use less energy and last longer than traditional incandescent bulbs, which can save money on electricity bills over time.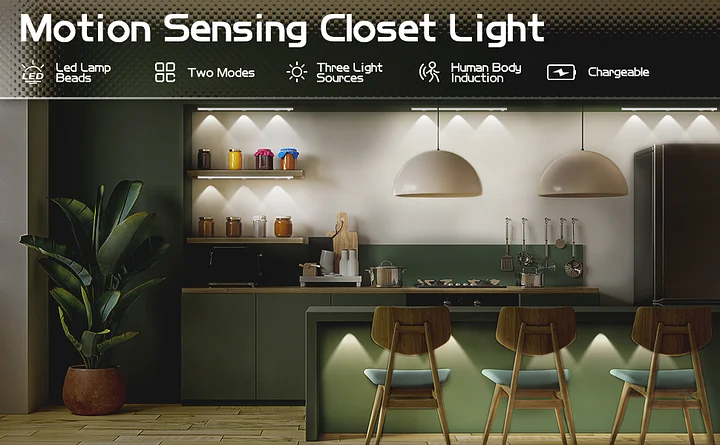 2. Change the Mood
The before and after about how you and others will feel about your space is instant!  This is truly an instant gratification product as soon as you put the lights in!  Turn your dark, dingy space into a warm and inviting one!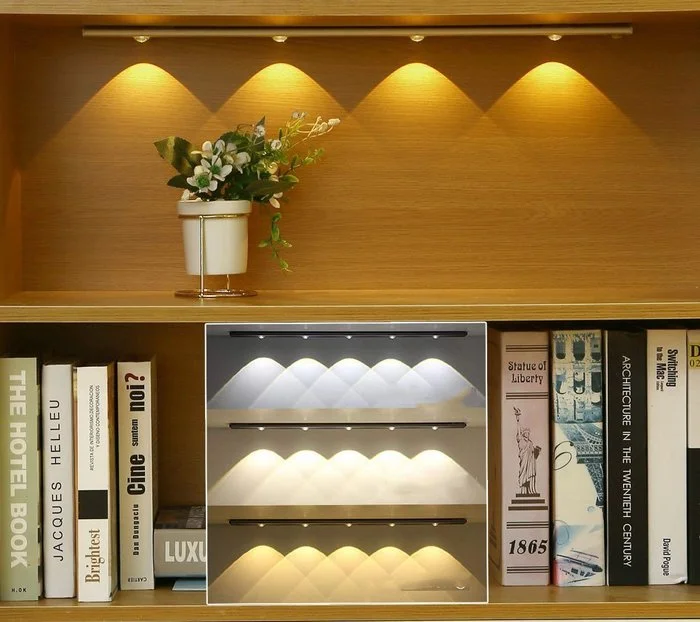 3. Wide Application
These can be used in your kitchen, office, bedroom, closets, pantries, hallways, bathrooms, storage area, laundry room, and more!
4. Peace of Mind
Motion-sensor light strips can be very convenient, especially in areas of your home that you frequently use at night, such as the bathroom or kitchen. You don't have to worry about fumbling for a light switch in the dark or remembering to turn the lights off when you leave the room. They also add a layer of security as they can deter unwanted visitors by turning on when someone is near.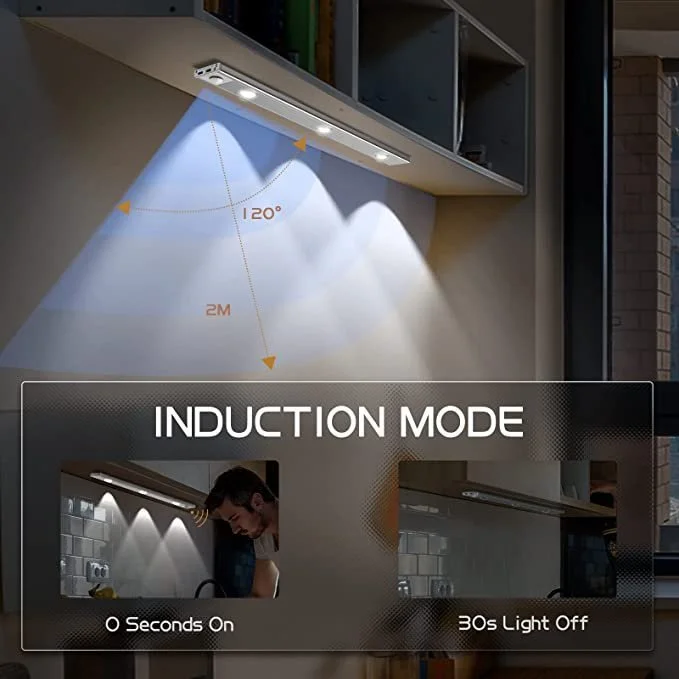 5. Lowest Cost Upgrade You Will Find
Lighting is the #1 easiest way to upgrade your space with little cost and effort.  You may want to upgrade your space with new cabinets or new paint (until you get quotes on the cost)! With the current and projected continuation of the economic downturn for the next 1-2 years, you may want to save your money, but still want to upgrade your space.  This is the easiest way to give your ENTIRE space a whole new look for less than a night out for dinner!
6. Save Money - No Professional Installation Necessary
Electricians are at a premium these days.  To have them install switches, drill through your cabinets, and install each light, you are looking at about $100 per hour!  With our no drilling, no wiring installation, you will save so much time and money on professional installation as you can do it yourself with no experience!
Features
1. Easy Installation
The LED light strips have built in magnetics to adhere to any ironwork, or comes with adhesive to be placed anywhere!  Either way, no drilling, no wiring, no professional installation necessary!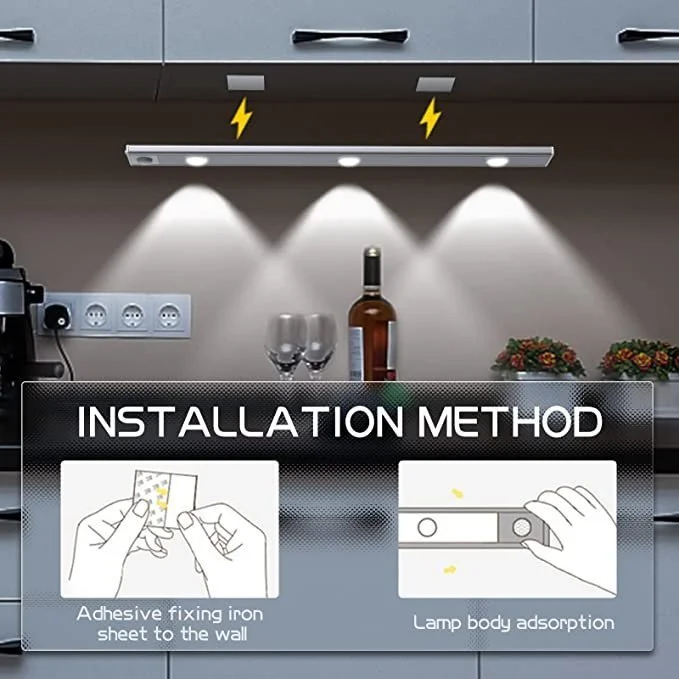 2. Fast-Charging, Long-Lasting Battery
Motion Sensored LED Cabinet Lighting has a built-in rechargeable lithium-ion battery that charges quickly in only three hours, lasts more than five hours in the Always On mode, and can last for around three months if used eight times each day.
3. 4 Cycle Modes and Excellent Motion Sensor
Press once: always on mode
Double press: night motion sensor mode (only at night)
Press three times: all-day motion sensor mode (all-day sensing is turned on regardless of day or night)
Press four times: turn off the light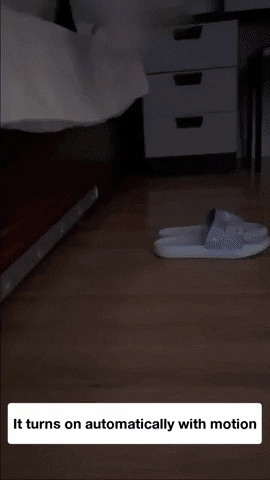 4. 3 Different Light Temperature Settings
Click: switch between three color temperatures (3000K/4000K/6000K)
Long press: adjust the brightness of the light (stepless dimming)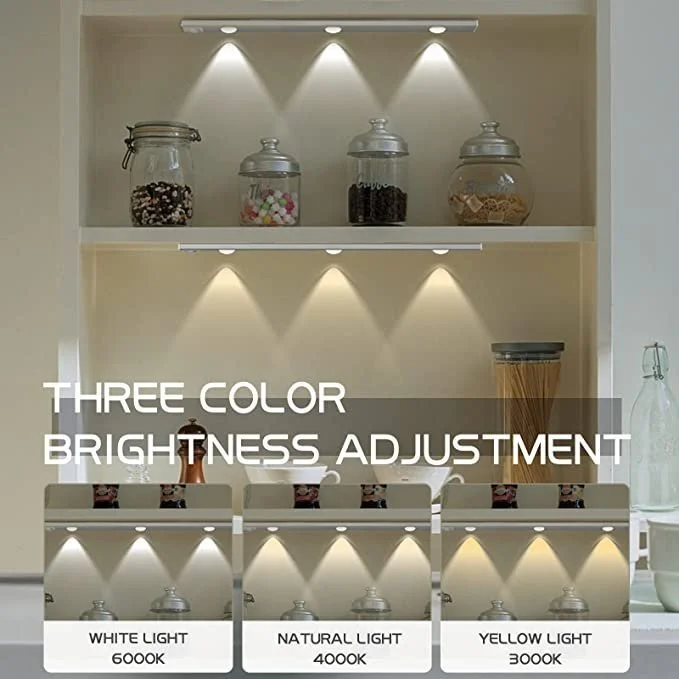 Click on "ADD TO CART" NOW While it's still in stock! Offer available while supplies last.

Package includes:
1 x Motion Sensored LED Cabinet Lighting (color and size of your choice)
If you have any inquiries either before or after purchase, reach out to us at  service@herlulu.com.
We are happy to assist you at any time!
All orders have a 30-day money-back guarantee.
Share
View full details